Live your best to life's end.
There's still lots of life to live–whatever health and medical decisions that may be ahead. For many, feeling 'alive' right to the end means feeling useful for as long as possible. For others, it's peace of mind that brings a peaceful end. For most, it's feeling wanted, valued, respected and listened-to that are all-important. The pleasures of everyday life can be just as meaningful: what makes you smile, what brings you happiness and joy and what gives you comfort.
It's often that small stuff that can make a big difference: There are creative ways to accomplish what may seem out of reach – like the man on the rock who may not be able to be physically near an ocean, but may be able to turn to technology to inspire a solution. Paying attention to small pleasures shifts the focus from 'what I don't want at life's end' to 'what will make a positive difference to me at life's end.' It's an approach with its own reward: helping someone have the best end can help everyone involved.
Need Inspiration?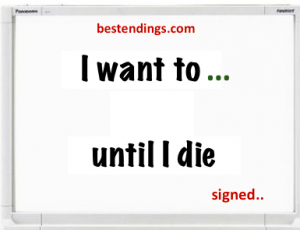 ---
---
Need Information?
It can be a long road to learning about and planning for the best end-of-life experience. There's lots to consider and emotions to tackle. Pick your own starting points: personal or medical decisions  or specific topics.  You can come back for more and then document your end of life wishes
---
musings, observations, insights, conversations
Cyber Seniors: the growing internet demographic For the legion of cyber seniors, age 60-90 who rely on internet access to stay connected,  it will come as no surprise that I put forward, in a recent tv panel, 'internet for free'  for the elderly and low income as a number one priority: Lest that seem a frivolous request, one in three cyber seniors uses social networking sites like Facebook and LinkedIn. This figure is from most recent report from Pew Research Center: Older adults and internet use – dated 2012 and  likely already outdated. Also from this report: Social networking site use among seniors has grown significantly over the past few years: From April 2009 to May 2011, for instance, social networking site use among internet users ages 65 and older grew 150%, from 13% in 2009 to 33% in 2011. As of February 2012, one third (34%) of internet users ages 65 and older use social networking sites such as Facebook, and 18% do so on a typical day. So increasingly important is access to the internet for this 'demographic' that cyber seniors services to help master connectivity and take advantage of the riches offered by the digital world are much in demand. Take TechBoomers: free educational website that teaches older adults with limited computer skills how to use the most popular and trusted websites: cyber safety at its best. Some of their most popular courses include: How to use PayPal, How to use eBay, and Introduction to Internet Safety. To quote LifeHackers' Alan Henry  The team behind the service started it because, well, they're the folks their parents always... read more
Who'd've thought that simple, one and two-syllable words – which is one of the the criteria for Grade 6 reading level – could cause so much confusion, upset and medication errors. Out of context, even every-day words can confound. Consider these (true) examples: In a maternity unit, expectant mom is thirsty and hungry. When she asked if she could eat or drink anything, nurse, hurrying to the next patient, answered, "only sips and chips." Later, same nurse saw, with horror, mom eating potato chips, taking sips of a diet soda. To that mom-to-be, those one syllable words didn't say sips of water and ice chips. Seeing his patient in the wrong hospital unit, Doc says, and patient hears: "We're going to get you to a different floor." After doc leaves, worried patient says to nurse, "The floors are so cold. Will I have a blanket on the other floor?" Son, taking his elderly mom to the doctor to have her rash checked out. First visit, no source was identified. Second visit, doctor said rash was static. Until the third visit, 3 months later, when doctor said the words: "the condition of the rash hasn't changed", the son had tried to find a fabric softener that'd reduce static in mom's clothes. Early evening, as I was leaving an office building, one of cleaners in the elevator with me sighed so mournfully I asked if she was ok. "My husband is going for by-pass tomorrow. Last year, the doctor told him to take coated Asprin©. We didn't understand coated, so he didn't take it. Now he's in the hospital." (Note this... read more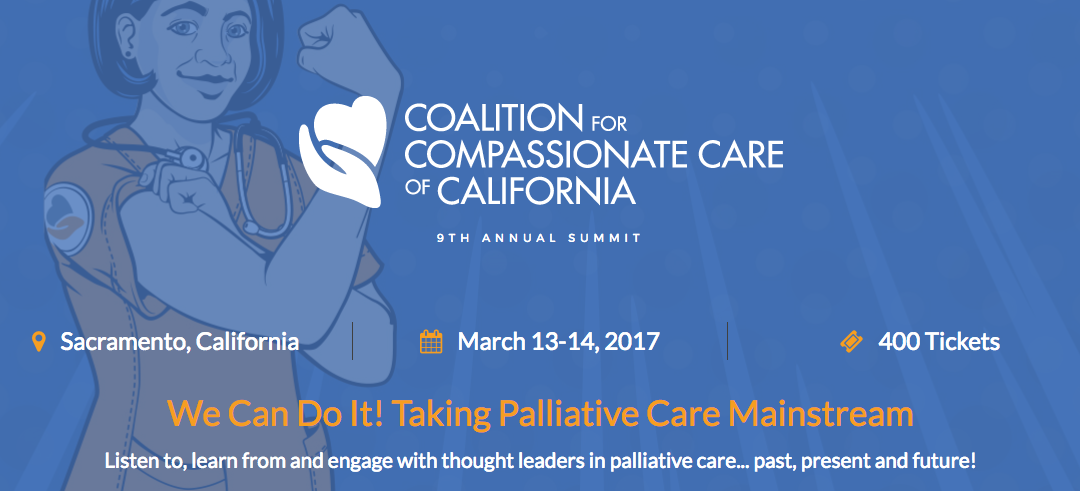 Charlie Blotner, 21-year old ePatient and co-founder of the tweetchat for those with brain tumours #btsm. In learning more about Palliative Care, it just made sense that it should be part of standard services. Alas, not: If you've seen one #palliative care program, you've seen . . . one palliative care program – Jill Mendlen
read more