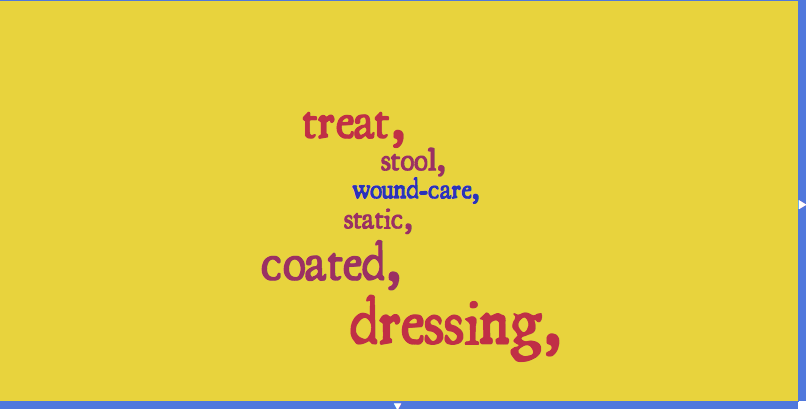 Who'd've thought that simple, one and two-syllable words – which is one of the the criteria for Grade 6 reading level – could cause so much confusion, upset and medication errors. Out of context, even every-day words can confound. Consider these (true) examples:
In a maternity unit, expectant mom is thirsty and hungry. When she asked if she could eat or drink anything, nurse, hurrying to the next patient, answered, "only sips and chips." Later, same nurse saw, with horror, mom eating potato chips, taking sips of a diet soda. To that mom-to-be, those one syllable words didn't say sips of water and ice chips.
Seeing his patient in the wrong hospital unit, Doc says, and patient hears:
"We're going to get you to a different floor." After doc leaves, worried patient says to nurse, "The floors are so cold. Will I have a blanket on the other floor?"
Son, taking his elderly mom to the doctor to have her rash checked out. First visit, no source was identified. Second visit, doctor said rash was static. Until the third visit, 3 months later, when doctor said the words: "the condition of the rash hasn't changed", the son had tried to find a fabric softener that'd reduce static in mom's clothes.
Early evening, as I was leaving an office building, one of cleaners in the elevator with me sighed so mournfully I asked if she was ok.
"My husband is going for by-pass tomorrow. Last year, the doctor told him to take coated Asprin©. We didn't understand coated, so he didn't take it. Now he's in the hospital." (Note this is not to assume that omission caused surgery, just upset and guilt)
This says that health literacy is more than just one and two syllable words. Here's a starter list:
• course




• peak (as in peak flow)




• presents




• dose




• trigger




• wound




• gait (not to be confused with a gate)
Dr Barry Weiss adds his own experience with medical terms:
Cardiology may sound like it has to do with playing cards
Rhinitis: sound like having to do with a rhinoceros
If you really want to get into language and its nuances, have a read of the insightful and delightful story by a doctor practicing in the Appalachians:
For the last 3 years of medical school, I have had new words infect- ing my head like an uncontrolled spread of meningococci. Somehow, I have already forgotten that most people do not know these words and that my communication with them can therefore be quite limited. I found that I stopped getting quizzi- cal looks when I changed "diabetes" to "the sugar" and when I swapped "diuretic" for "a water pill."  Read the full story, from Family Medicine 2009 Appalachians:

Suggested reading:  Understanding medical terminology

Caring for parents with chronic illness
©Kathy Kastner