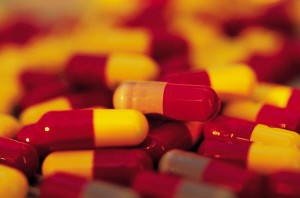 Blood thinners and diabetes drugs – alone or in combination –  cause the most hospitalizations in older adults. This is a really enlightening report picked up by  New York Times, 'Well' editor, Tara Parker Pope.
Aspirin, clopidogrel and other antiplatelet drugs that help prevent blood clotting were involved in 13 percent of emergency visits.

And just behind them were diabetes drugs taken by mouth, called oral hypoglycemic agents, which were implicated in 11 percent of hospitalizations.
Two things from the article that struck me:  The medications were all difficult: they require constant monitoring and adjusting.
The other thing that struck me: It's hard to get it right, and downright dangerous to get it wrong.  It's very delicate business, making adjustments.
All these drugs are commonly prescribed to older adults, and they can be hard to use correctly. One problem they share is a narrow therapeutic index, meaning the line between an effective dose and a hazardous one is thin. The sheer extent to which they are involved in hospitalizations among older people, though, was not expected, said Dr. Dan Budnitz, an author of the study and director of the Medication Safety Program at the Centers for Disease Control and Prevention.
SafeMedicationUse.ca – The Institute for Safe Medication Practices Canada's(ISMP-Canada) medication incident reporting and learning system for consumer has further warnings about insulin :
The consumer had recently picked up some boxes of insulin at a pharmacy. Most of the boxes were correct, but one box contained a fast-acting brand of insulin. No one had noticed that the wrong box was mixed in with the other boxes. The consumer reported the incident to ISMP Canada, in the hope of preventing the same mistake from happening again.
SafeMedicationUse.ca has this report on warfarin
The container labelled as "warfarin 1 mg" actually contained warfarin 5 mg tablets, and the container labelled as "warfarin 5 mg" actually contained warfarin 1 mg tablets. This mistake led to the unexpected blood test results. This case is a good example of how a consumer's awareness and actions helped to avoid harm from an error.
Take away: we consumers have to be increasingly vigilant. For ourselves and our aging parents.
Explore:  Modern medicine can keep you alive but…
Organ and tissue donation: myths and realities
©KathyKastner