Culture, Traditions and Being Remembered
There are as many end of life rituals as their are cultures. Each intended to ease through the dying process and to help those left behind to move on, while celebrating a life lived, and honouring memories.
For some memories are triggered by a treasured momento: a piece of jewellery, a hand-knitted blanket. For many, it's photographs, special occasion cards, scrapbooks. For some, it's a project worked on together for a shared experience to remember: creating a puzzle together or – using available technology – iphone video conversation.  Virtual experiences offer more options: a Facebook memorial page,  a shared photo library.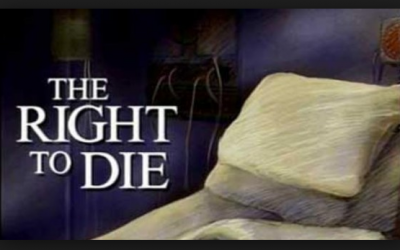 When medical assistance in dying – MAID (also referred to as Medically Assisted Dying – MAD and Physician Assisted Dying – PAD ) was just a twinkle in eye in most of North America, I began my layman's journey into learning all things end of life – encompassing much more than 'help me die'. Now, with medical assistance in dying taking center stage, I've made it my business to attend every Town Hall, Presentation and Info session.
read more
Create your own Advance Directives Plan
We never lose our loved ones. They accompany us; they don't disappear from our lives. We are merely in different rooms