A tool to help assess post-operation risks, based on pre-operation health.
This is a picture of what you'll be asked to complete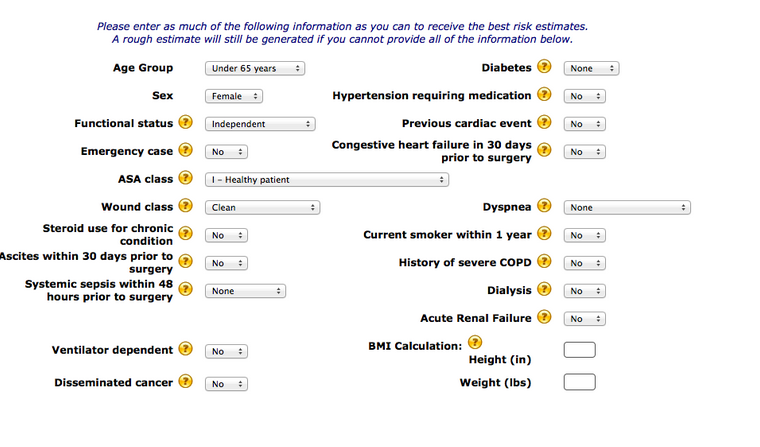 Reviewed by Cheryl Clark, for HealthLeaders Media, August 23, 2013
For the first time, surgeons have a sophisticated risk calculator said to accurately predict the chance of death or a number of other bad outcomes, such as renal failure or infection, for nearly any surgical procedure done in a U.S. hospital.
"The old way we were assessing risk was very simple and it only applied to three or four operations, and only gave three outcomes," says Karl Bilimoria, MD, director of Surgical Outcomes and Quality Improvement Center at Northwestern University who developed the calculator with the American College of Surgeons.
"This one applies to more than 1,500 operations, and provides nine or 10 outcomes. It's considerably better." Read More