Cyber Seniors: the growing internet demographic
For the legion of cyber seniors, age 60-90 who rely on internet access to stay connected,  it will come as no surprise that I put forward, in a recent tv panel, 'internet for free'  for the elderly and low income as a number one priority: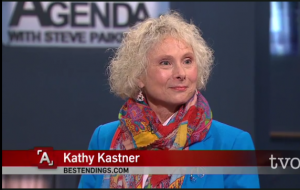 Lest that seem a frivolous request, one in three cyber seniors uses social networking sites like Facebook and LinkedIn. This figure is from most recent report from Pew Research Center: Older adults and internet use – dated 2012 and  likely already outdated.
Also from this report:
Social networking site use among seniors has grown significantly over the past few years: From April 2009 to May 2011, for instance, social networking site use among internet users ages

65 and older grew 150%, from 13% in 2009 to 33% in 2011. As of February 2012, one third (34%) of internet users ages 65 and older use social networking sites such as Facebook, and 18% do so on a typical day.
So increasingly important is access to the internet for this 'demographic' that cyber seniors services to help master connectivity and take advantage of the riches offered by the digital world are much in demand.
Take TechBoomers: free educational website that teaches older adults with limited computer skills how to use the most popular and trusted websites: cyber safety at its best. Some of their most popular courses include: How to use PayPal, How to use eBay, and Introduction to Internet Safety.
To quote LifeHackers' Alan Henry 
The team behind the service started it because, well, they're the folks their parents always turned to for help—so they got the questions when their mother or grandparent wanted to use Facebook to stay in touch, but got confused by Facebook's ever-changing, ever-updating layout and settings. Techboomers tries to teach some of those basics in a structured, simple way that's accessible to newbies of all ages, and includes sites like the ones mentioned above, but also primers to safety and security on the internet, internet privacy, and using sites like Overdrive to check out ebooks and eBay to sell things.
From Senior Planet, @seniorplanet, which describes itself as: Aging with Attitude
"Instead of assuming that because you're 60-plus you only want to read AARP.com, it introduces you to the inner workings of sites with predominantly younger audiences like Buzzfeed and Funny or Die"
Along with basic how-to info, TechBoomers also tells you about each site and offers pros and cons
Tutorials are fairly straightforward, with the added benefit of help text that you can access by clicking on one of the little yellow dots
TechBoomers founder, Founder, Steve Black, decided on this focus while looking for an entrepreneurial opportunity that brought purpose into his life. And who did he turn to as Master Tester? Why his mother, of course!

With the Social Determinants of Health (basic needs that need to be met: food, shelter, safety) seemingly so un-achievable, I always look for what can be changed rather than what should be changed:
The Internet:  Make it available. Make it safe.