Planning for end of life for those with specific medial conditions: Not able to eat or drink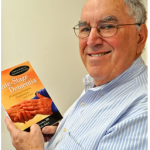 "I have conversations every day about food and supplements for frail elderly and even those with early stage dementia."
Dr. Michael Gordon Geriatrician, ethicist, educator, speaker, author and Medical Program Director Palliative Care, Baycrest Centre for Geriatric Care
There's so much more meaning to food and eating than merely getting nourishment. Food represents caring, nurturing, contact, love. The decision not to feed via tube (PEG
– via tube inserted into the abdomen or NG inserted up the nose ) or hydrate via intra-venvenous (IV)
would seem, as Dr Gordon says: "abandonment of a basic need of a loved one" or, I've often heard described as 'starving him/her to death."
As I've learned, this is a gross mis-representation of the reality of our needs as life comes to an end. Dr Gordon explains:
"What most people don't realize is that eating needs at the end of life are much different any other time. For example, in religions where fasting is part of the culture – such as Jews or Muslims – by the end of the day they're tired, rather than hungry. However, if you're well, at the end of the fasting day, the first food you smell or put into your mouth triggers the brain and body and you're hungry. Not so in the later stages of life."
Feeding at the end of life  – whether by mouth or tube – comes with complications: agitation nausea, coughing  and aspirations – inhaling food into the lungs – which often results in pneumonia which then requires treatment and often hospitalization. Even the well-meaning request for hydration (fluids) via IV is misplaced:
"The body can no longer use fluids, and providing them may cause fluid retention which makes breathing harder"
Gordon cautions:
"The decision of whether or not to put in a feeding tube can come up very quickly: after a fall or infection or stroke. It's much harder to stop or discontinue supplemental feeding after it's started. Often it seems a good decision at the time, but – since feeding tubes are really only intended for short term, temporary use – such as after surgery – having it in longer term it becomes more exhausting and troublesome."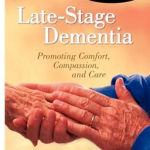 From his book, Late-Stage Dementia: Promoting Comfort, Compassion andCare:


"The use of a feeding tube is generally and commonly … intended as a short-term solution. ..for a patient who is expected to get to a state when where they can again swallow food..or as an assistive device to address new complications of a disease when the patient is otherwise able to maintain a reasonable quality of life."

Questions to consider about a PEG or NG feeding tube:
Will it allow treatment that's likely to cure their illness?

Will the quality of their life improve ?

Will it extend life or might it hasten death?
To continue the comfort and nurturing and contact that's all part of the ritual of eating, Gordon recommends Careful
(Conscientious ) Hand Feeding:
"Whatever oral intake can be managed if offered. ..it should be accepted that whatever can be managed will be sufficient to fulfill the symbolic aspects of feeding."
Gordon points out: "It takes a huge amount of coordination and muscle power to eat: the jaw, the tongue, moving food around in your mouth, chewing thoroughly, swallowing, getting food cleared out of the mouth, teeth and gums."

Mouth care itself, is important for comfort and gives opportunity for touch and nurturing:
keep the mouth moist, with artificial saliva

keep lips moist

clean gums and (if used) dentures

continue to comfort through touch
Readings:
From Mater Adult Hospital in Austraila – decision-aid http://brochures.mater.org.au/Home/Brochures/Mater-Adult-Hospital/Comfort-Feeding

Family Caregivers Alliance: Advanced Illness – Feeding Tubes and Ventilators http://www.caregiver.org/caregiver/jsp/content_node.jsp?nodeid=399

From Paula Span, in her New York Times blog, The New Old Age: When they cannot eat http://newoldage.blogs.nytimes.com/2011/01/24/when-they-cannot-eat/?smid=tw-TheNewOldAge

From a doctor's blog, entitled: End of Life Care: The Feeding Tube Frenzy http://mdwhistleblower.blogspot.ca/2012/03/end-of-life-care-feeding-tube-frenzy.html

Research on family members perspectives on 'oral intake' towards the end of life. http://pmj.sagepub.com/content/early/2013/02/22/0269216313477178.abstract

PBS: Religion and Ethics News Weekly, a transcript of an interview with adult children caring for dying parents. http://www.pbs.org/wnet/religionandethics/2009/01/23/january-23-2009-end-of-life-dilemmas/2029/

Comfort Feeding Only: A Proposal to Bring Clarity to Decision-Making Regarding Difficulty with Eating for Persons with Advanced Dementia  http://www.ncbi.nlm.nih.gov/pmc/articles/PMC2872797/

National Institutes on Aging: End of Life helping with Comfort  http://www.nia.nih.gov/health/publication/end-life-helping-comfort-and-care/understanding-health-care-decisions

American Geriatrics Society http://onlinelibrary.wiley.com/doi/10.1111/j.1532-5415.2011.03385.x/abstract

Compassion and Support Organization: life-sustaining treatment http://www.compassionandsupport.org/index.php/for_patients_families/life-sustaining_treatment/artificial_hydration_and_nutrition